Cooking with Cocco
16.11.2016 — 5 Min Read — In
Food
It's not every day I take cooking classes on a whim, and definitely not when the cost is more than what I would ever pay for a dinner, but cooking with Cocco at Izakaya Rintaro felt very special and I'm happy to have taken part.
Izakaya Rintaro is a Japanese restaurant that's tucked into an unassuming compound behind Rainbow Grocery. I've always ridden by on my bike and wondered what it was like inside.
The reveal after I walked in to join the class was surprising.
Everything about Rintatro felt delicate and tranquil. Any noise that may have been going on outside completely melted away and I was drawn into the natural lighting that loomed over the kitchen and restaurant.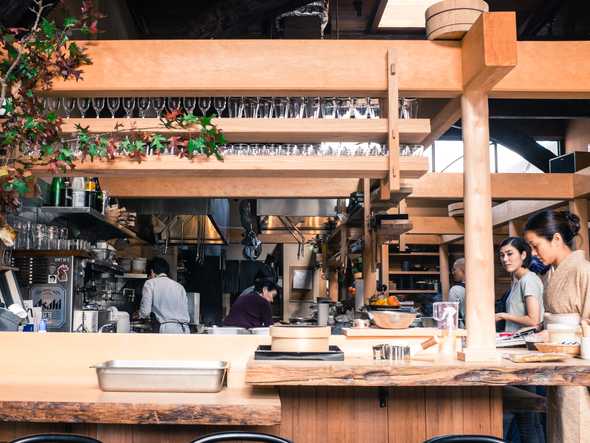 The class was 4 hours long and concluded with lunch. What lured me in was the opportunity to learn from Japanese Chef and author Cocco Nomura. She recently won first place in the Family category of the Gourmand World Cookbook Awards with her book Japan - Pass the recipe that walks through the months of the year and celebrates the seasonal dishes of each month.
In addition, the #FOMO factor was high on this one because the class was the last of four she would be leading during her short visit to San Francisco.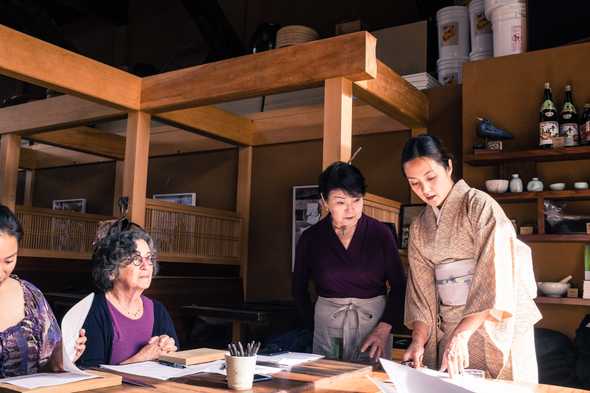 Before we began, Cocco and Makiko (@theresmakster) explained some rules she likes to follow when cooking.
Always respect the ingredients and use them completely.
This means leave no stem, seed, or organ unused.
Always give your full energy to the moment and appreciate how your guest will enjoy it.
With this statement I was invested to take as many notes as possible.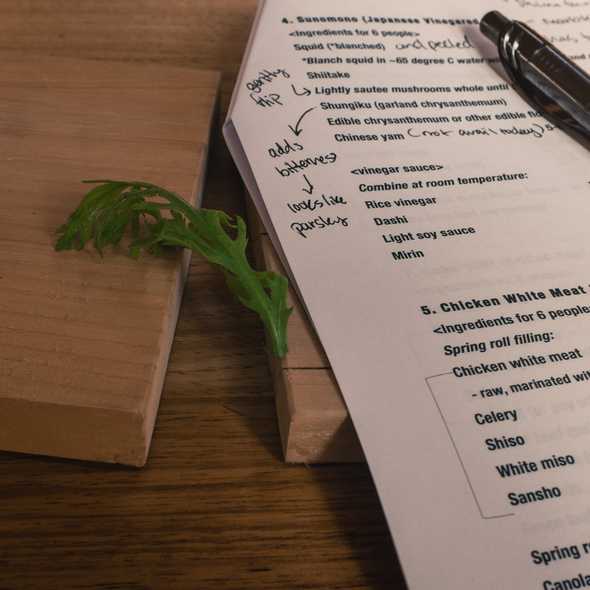 Theme of Five
With each recipe, the theme of five was present in the sense of any of the following
5 tastes: sweet, sour, salty, bitter, umami.
5 colors: red, yellow, green, black, white.
5 styles of prepping: steaming, grilling, simmering, raw, and fried.
Technique
In a few of the recipes, we'd focus on learning a specific technique, such as:
how to cut randomly (to create the most surface area) when pickling vegetables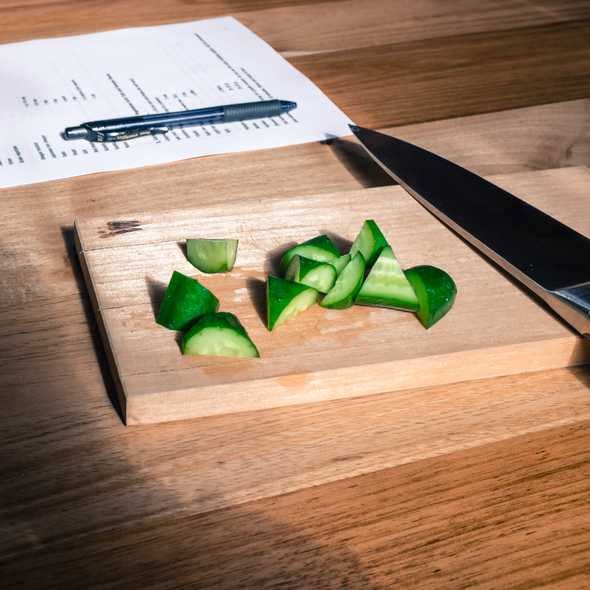 how to marinate when preparing shio koji for marinating shrimp.
how to fold spring roll wraps in a way to keep the contents inside for frying.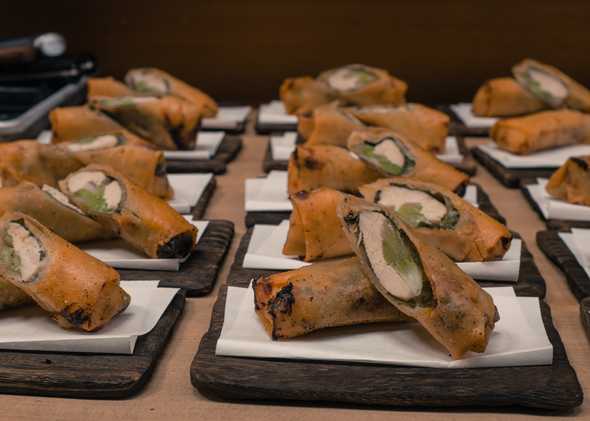 how to to wrap fillings in a potato cake or magnolia leaf.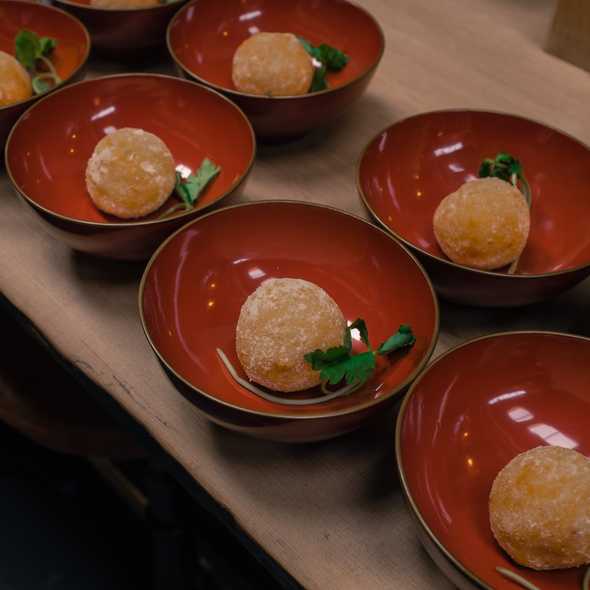 and how to use a variety of Japanese tools to press rice into festive shapes.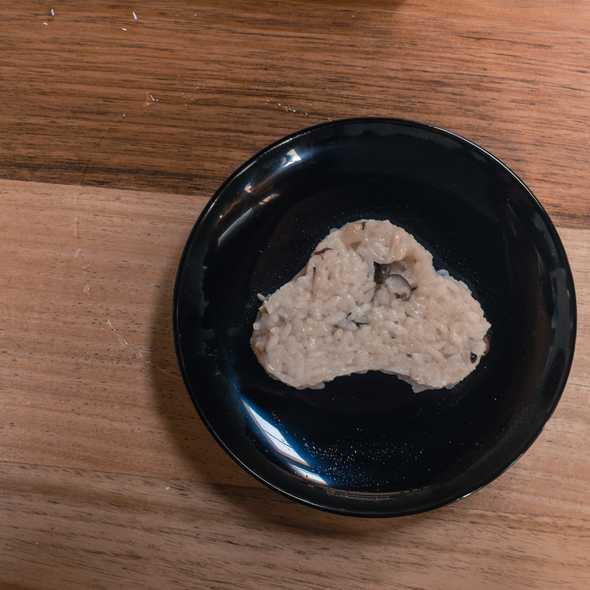 We started off the list of recipes with preparing agar-jellied vegetables to let set for the duration of the workshop.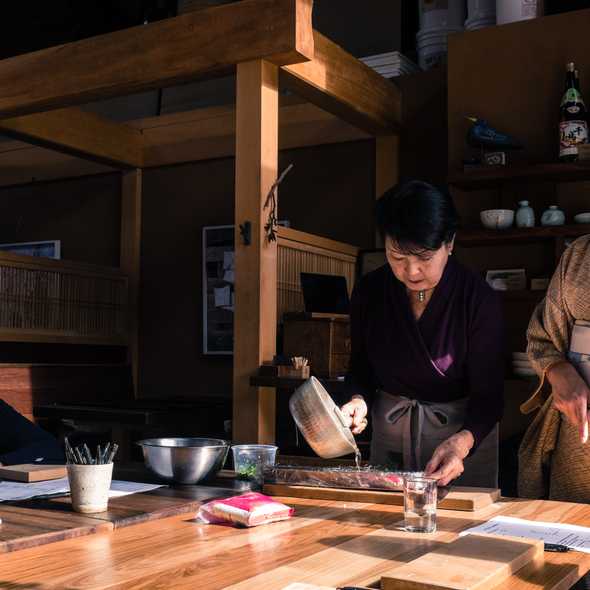 At the end of instruction the agar jelly was ready to slice.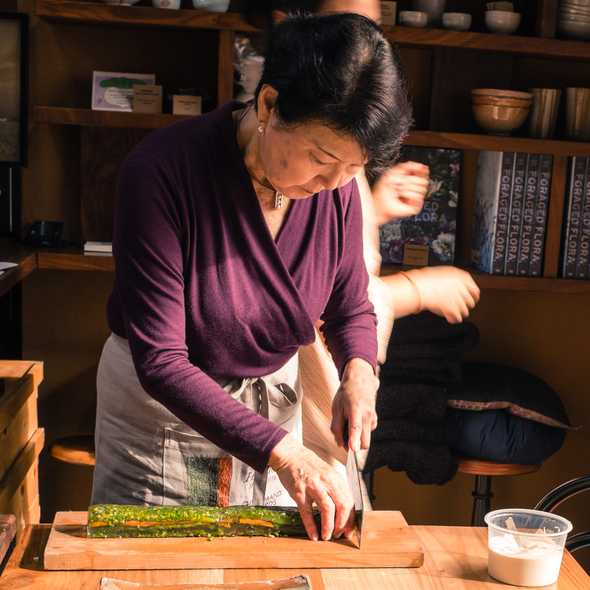 Cocco had some other tricks up her sleeves such as how to press meat into a perfect ball with her fists. With a simple squeeze, Cocco is able to spoon off ground chicken into perfectly formed meatballs. Watching her do this can be mesmerizing. ✨✨✨
Just like milking a cow.
The hospitality and serenity of the event is what will linger in my thoughts the most, but for your reference (and mine as well) here's a list of the dishes from Cocco's menu we enjoyed that day:
Japanese-style root vegetable pickles (persimmon, purple daikon, carrot, Japanese cucumber, onion, greens)
Colorful agar-jellied vegetables with tofu and sesame sauce (vegan).
Shiokoji-marinated deep-water shrimp and green beans seasoned with wasabi.
Sunomono (Japanese vinegared salad).
Chicken (white meat) and celery deep fried spring roll.
Potato cake/dumpling (Jyagaimo Mochi) soup.
Hoba-yaki: Sukiyaki grilled beef with miso, maitake and matsutake mushrooms, Japanese taro, chestnuts, Japanese greens wrapped in a Magnolia leaf.
Shimeji Gohan (Mushroom rice shaped with a wooden mold).
Tsukune (Chicken meatballs) in a dashi broth with Japanese maple-shaped Fu and greens.
Chawan-mushi (Japanese steamed egg custard) with starchy crab sauce.
Kabocha kinton sweets.